Predictive analytics is the nearest that marketers will get to possessing a crystal ball to peep into the brains of their prospective and current clients. It examines past and present data trends to assess if they will occur again. This information may significantly enhance your marketing processes, including nurturing, and lower your total risk. Predictive analytics may affect customer relationship management in often-overlooked ways, despite the fact that it can be deployed in many ways throughout your marketing stack.
CRM stands for Customer Relationship Management
Currently, fifty percent of sales teams utilize CRM data to generate accurate estimates. It makes sense, considering that 86% of shoppers are prepared to pay extra for superior customer service. You may be able to attract new consumers with a superior product, but if you want to keep them, you must give an exceptional customer experience. The manner in which you establish and maintain a connection with them is crucial. Thus, CRM comes into play.
A CRM is a sales lead gathering tool
The word refers to both the techniques you adopt and the technological solutions you use to monitor clients and their interactions with your business. CRM solutions gather and integrate your sales leads and customers' information in one location. You may gather and analyze a wide range of information, including conversation threads and critical paperwork, pricing quotations, purchase histories, and even follow-up and to-do items for each client.
A Good CRMs help you Organizing your Data Properly
The top CRM software make it simple to access and organize a vast amount of extremely relevant data, which savvy sales teams utilize to clinch deals and enhance customer care. CRM software is better than, example, spreadsheets that need manual changes because of its superior usability.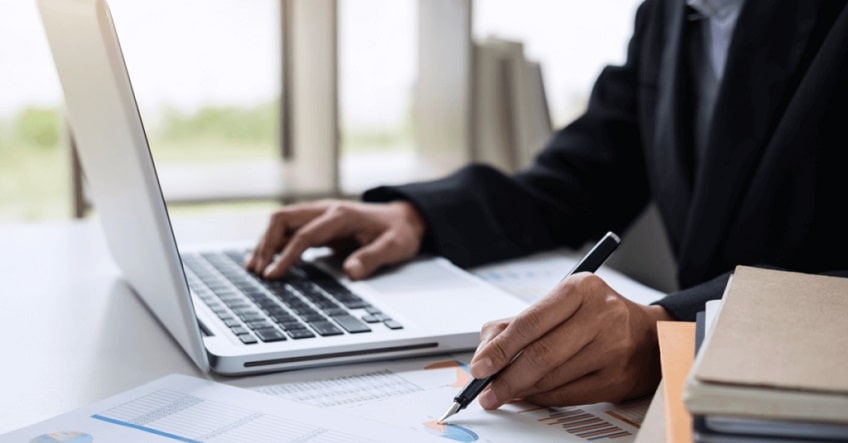 What role does predictive analytics play?
According to marketing and customer experience specialist Jay Baer, "we are surrounded by data yet starving for insights." You may gather as much information as you want, but it will be of little use if you cannot make sense of it. Predictive analytics is useful for B2B marketers since it is all about gaining insight into what consumers may do in the future.
In addition to previous data, it searches for trends in recurring transactions and relationship signals, all of which assist your marketing and sales teams in developing more tailored outreach and accelerating the sales cycle.
Understanding the steps that lead to a desired result enables you to enhance your approach to anticipating customers' demands.
1. Smart Intentional Sequences
Anything your sales and marketing team does is targeted around persuading clients to take a certain action, often in a specific order. When you market a whitepaper to a specific audience on social media, for example, you want prospects to download that material (usually after sharing some personal information, such as name, company, position, and email address).
The next phase in the procedure would be for them to examine pricing models and available alternatives. The objective is to assist prospects reach a stage where they are prepared to purchase.
Sequencing is a tool to predict future actions
Sequencing is calculating the likelihood of a third action occurring if two specified events occur first. This is based on the work of the Russian mathematician Andrey Markov. Without getting into a calculus discussion, sequencing is quite simple to use if you have sufficient historical data. The probabilities of a desired action occurring in a given sequence may be determined with precision by analyzing the probabilities of the desired action occurring given a sequence.
But even without a large amount of historical data, the model may be used to your benefit. Consider the previous successful occurrence that accurately anticipated future behavior, and suppose that the likelihood between that event and your intended result is about equal. If one customer follows a certain route to buy, it is probable that others would as well. It's basic, but it's a beginning.
Sequencing has Various Advantages
Sequencing has several advantages for your CRM. The finest example is behavior-triggered automated email campaigns, in which a person's initial and/or subsequent actions put them on a certain campaign track with corresponding message. As you examine the sequence of activities that prospects do throughout your campaigns, you will begin to see significant trends that will allow you to more effectively tailor and personalize your message.
Sequencing also gives your lead nurturing a degree of proactivity. If a pattern arises in which a website visitor downloads a whitepaper, reviews your price, and then wants a demonstration, you may conclude that they are demonstrating intent. Therefore, the next time a user begins a download, you may proactively contact them and offer pricing according to their requirements, as well as a trial. However, there is a narrow line between anticipating a customer's wants and emanating stalker feelings.
3. Cross-selling and upselling Strategies
If you have many products or services, or multiple price levels, you should attempt to cross-sell (or up-sell) your consumers at some time after you've completed a sale. It's prevalent on B2C sites like Amazon, but the same ideas apply to B2B. A combination of transactional and demographic data helps you identify which of your products and services have been purchased by certain types of organizations.
This is beneficial with new clients, but much more so with established ones. Cross-selling to existing clients is 60-70 percent more successful than to new customers, according to research. Focusing on consumer demands is crucial. If you seem to be attempting to extract every last cent from a deal, you will leave a terrible taste in their mouths. Consider how a cross- or up-sell has benefited comparable clients and how it may consequently benefit them as well.
The above illustration demonstrates a reactive approach to cross-selling. However, you may and should proactively implement the insights from your predictive data analytics collection. You may create bundles or upgrade offers and highlight them on your website, along with their benefits. Additionally, you may show "often purchased together" goods at the time of sale. If it works for Amazon, why not?
Lastly, you may utilize this information to target clients most likely to purchase bundles or upgrades in your marketing efforts.
Cross-selling is more likely to be effective with an existing client than with a new one.
3. Improved Inaction Analytics & Response
Using predictive analytics to understand data based on a customer's activities is beneficial. However, it is as valuable when examining inactivity. We've all had consumers ghost us after what seemed to be a significant exchange. It is one of the most frustrating occurrences for both marketers and salespeople, leaving one to question what went wrong. Your natural inclination is to initiate contact and restart the discussion, correct?
This is where predictive analytics enter the picture. By analyzing prior churned customers, you may construct a churn model. The model evaluates key behaviors and activities typical of consumers who have, so to speak, abandoned their shopping cart. Examples include your sales team's script, the timing of your outreach, and how you interact.
This helps your CRM efforts since you don't want to instantly try to win them back and push them away. Instead, take a systematic approach to restoring your clients' loyalty by considering why they left. Then modify what needs it.
Predictive analytics empowers customer relationship management
Predictive analytics would be a potent supplement to your customer relationship management system. In fact, it increases the usability and relevancy of your CRM. Knowing what it can do and how to execute it helps you approach marketing and sales with facts and expertise. Dealing with verified prospects who are really interested in what you have to offer is, of course, a plus. Contact us now. We will gladly assist you.